Go back
Present: The precious art of taking your register.
Present. The precious art of taking your register.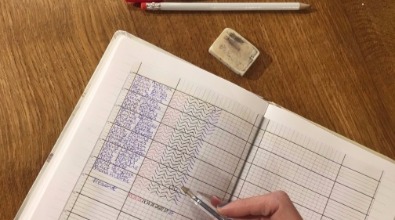 I was at a conference this week with about a hundred other teachers. There was the usual day-out buzz in the air as we arrived at the hotel to be registered, get our badge and that wonderful, first cup of coffee. You know the one. It's slightly stewed filter coffee, so not that great but you're out, away from the norm and actually in with a chance of drinking it hot!!
Registers mean a lot to me. They turned me into a teacher and they still don't disappoint. There's something very special, very primal about saying that list of names. It's a privilege. Hearing the replies and the significance of their presence. Those little minds are here to be with me! And with them they bring abundance, imagination and a list of questions a hundred miles long! Nothing gets in the way of their inquisition. Not if connection opens the door to the present.
Manual registers are the best. (A Berol pen by preference please!). Each tick joining the one next to it, creating zig zag lines. Those lines tell the story of the classroom. Parallel pathways taken by a group of people. The names might be different but each bring their own unique gifts. All pioneering their experience of life. All on the journey together. On the same page with something different to offer and a unique map to create, for themselves. Side by side. These children could be any age of course, because registers are everywhere. It might not be a pen on paper. How about a row of pegs in a cloakroom or lockers side by side? Cars parked in the staff car park or bicycles in a rack. These are all registers. And a daily reminder of the teams we play for. We've shown up to crack on with this together. Different roles and responsibilities but we are all indelible lines with the same mission.
There have been so many times when I have forgotten to be present. Sometimes I've been distracted, preoccupied or as I now know, lost in thought. I've missed checking myself in. Being in the room, with nothing on my mind and truly, truly connecting. I've forgotten at home, at work and with my friends. When I've remembered again and really taken time to be present, connection just happens. There's no need to plan, no need to panic. Presence has no price tag it will never take sides.
Human kindness starts with connection. Knowing your team inside out and having time for them. They've shown up and said yes to their name. The job role doesn't matter. Leadership is in every corner of every place of work. People care about what they contribute, they just need to know they matter and this is where they belong. Teachers thrive when they matter and they belong. And when teachers thrive, their pupils thrive, whatever their journey, whatever their gifts.
For today at least, on this rainy morning, this is my register. Checking in my people for our days work. With their mud, puddles and lightening little minds, there may well be challenging moments. They will forget their job descriptions and I will undoubtedly question why I took on this role in the first place!! But these are my clan. I will do my best to listen, to lead them and to love them.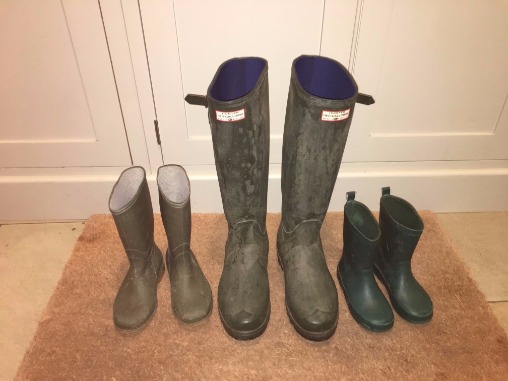 ---
Share on Facebook
Share on Twitter
Share on Linkedin