Go back
Finding my way at last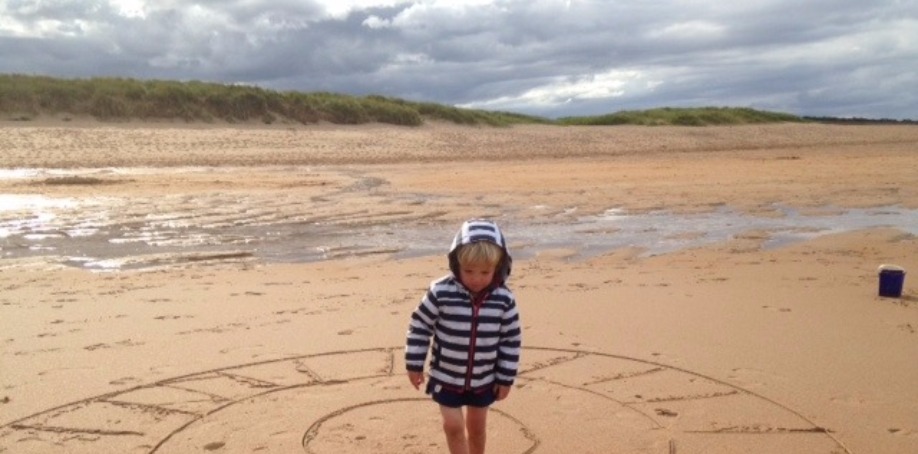 Here we go! Right, so I'm actually doing this!
I'm 41, mum of 2 lovely little boys and wife of a slightly bigger and equally lovely one. I became a teacher 20 years ago. Always my dream and still is. I'm passionate about learning and the possibilities it creates. Why a blog? It's very simple really. I've had some big questions bugging me for a long time and I had to look for some answers for myself:

Why do we put so much pressure on ourselves in pretty much everything we do!

Does education really prepare us for the inevitable ups and downs in life ahead?
So I set about a project to find some answers of my own. What actually happened, turned out to be so much more! Little did I know it would be such an exciting voyage of discovery for me personally. Frankly, I'm still utterly blown away by the amazing people I've met along the way. From the very young to the more weathered, the capacity for love, laughter, joy and sorrow is quite breathtaking. Starry eyes to bloodshot eyes, we all have a connection. Our naked super power lifts the lid on unstoppable creativity, finding what really makes us tick and the door to success in the life-work equation.
This amazing opportunity has taught me to ground my feet firmly in the present, to listen and listen again. I'm not the little girl being bullied, the teenager consumed with fear of failure, or the new mum afraid to leave the house. I'm just me. Working it out day by day, completely safe in the knowledge I will be ok. I'm not afraid anymore. Not worried about being good enough or what if I don't get it right? That's a very big deal for me. Better than any Christmas present (even a Fashion Wheel in 1984!!).
I now know the importance of finding people, having that conversation and sitting side by side. No matter what our story, we have the the power to tackle the bumps in the road and enjoy our human experience. We're definitely better together.

I'll cut to the punchline, the conclusion and fairytale ending. Here it comes....
Thought and thought alone, creates our experience.

Don't ponder it for too long. It really is that simple. Probably the biggest misunderstanding in human intelligence. Happiness, fear, frustration, anger and so the list goes on. All our feelings come from thought. The good, the bad and the ugly. Human feelings are created moment to moment, by the thoughts rushing through our minds. Any kind of back up and you've got thought constipation, big time! How does that make you feel? Depends on the thoughts. It could be an overwhelming up or a seriously depressing down. The time it takes to bounce back to a place of calm, perspective and balance is what's better known as RESILIENCE.
These stories (I hate the word blog) in fact the amazing Steve, my IT friend and mentor inspired the stories header because he hates it too! These stories, will show you how my insecurities lead me to understand the nature of thought and how it creates our experience. I'll show you how knowing that basic fact and truth, dissolves anxiety, conflict, addictive behaviour and stress.
So there you go. The first few words down and out there. I'm no writer and not a very confident reader either. But this is my story. Rough and real. A story of finding my way in a land of ferocious targets, measuring and expectation. How it shaped my experience for better and indeed for worse! I want to tell you how this understanding has changed the way I function and brought me to my happy place. It's just too important to keep quiet!
Please share with your people in whatever way you like. I'm very new to social media but have young nieces and nephews to help. I'll share my education project and full on plan to help you find your lightbulb moment. Today and everyday. Right here. Right now.
Thank you for reading to the end. It means a great deal.
---
Share on Facebook
Share on Twitter
Share on Linkedin